About this project
We want to bring science closer to young people from educational centers with fewer resources.
Show list of needs
Infrastructure

Minimum
Optimum
Transport

Take and collect the CCP

€ 114
Task

Minimum
Optimum
CCP assembly

Set up and configuration of the experiments. 2 people for 6 hours

€ 300

CCP disassembly

Unmount and storing of the experiments. 2 people for 3 hours

€ 150

Conferences at the center

Up to 6 conferences are organized to explain and encourage the use of the CCP in the center.

€ 150

Maintenance and repairs during the stay

Something always breaks

€ 150

Extra week in the center

Another week is worth it!

€ 276

Total cost for a second center

The total costs added to expose the CCP to a second center.

€ 1.190

Total cost for 4 additional centers

Thus we will reach a total of 6 centers with fewer resources. Which come to be about 4000 students or more...

€ 4.760
Material

Minimum
Optimum
Material substitutions

Although not much, some things do break..

€ 50

Total

€ 2.380

€ 7.140
General information
Science is full of curiosities, experiments, unexpected results, tangible applications... Science is alive, you can touch, explore... why not do it in schools too? This is the idea of ​​the CCP.

The CCP (Portable Science Center) is an installation full of amazing hands-on experiments, where students can understand in an attractive and playful way what too often comes to them abstractly with formulas .
It is portable: It is assembled and disassembled to be able to travel around the educational centers. It is organized in independent modules, easy to transport and accessible to any center or AMIPA in the Balearic Islands. It is installed for two weeks in each center and is accessible to ALL students.
It is democratic and transversal because it reaches young men and women alike, without timetables or closed extracurricular groups. No travel. It can be enjoyed in a group or individually, with or without the help of a teacher.
It is an extraordinary resource, because the Balearic Islands does not have a scientific center or a science museum, because many centers do not have laboratory resources and because teachers lack the time to generate this type of experience.
This journey began in 2021 thanks to the help of Amipas and IES Joan Alcover and Ramon Llull in Palma with more than positive results. This means, that more than 1500 students have enjoyed the CCP in a few weeks, understanding science in a different way, playing and getting excited about what they had to study.

The content of the CCP
The CCP consists of several modules organized by thematic areas. Each module contains a series of experiments and explanatory panels with images, trivia and relevant information that accompany the materials. With these, students can play and experiment, learning in a playful way different physical phenomena. All of this is designed and prepared so that it can be disassembled and stored in containers that, in addition to enabling their transport around the different educational centers, function as tables or displays.
Module 1 Magnetism and Electricity
Module 2 Action - Reaction
Module 3 Ancient Science and simple machines
Module 4 Geometry and mathematics

How does the CCP work?
The CCP is conveyed through the AMIPAS, as an active part of the educational community.
It is a collaborative project in which each AMIPA finances a module which, at the same time, is transferred to the rest. In this way, all AMIPAS can benefit from the exchange. The CCP grows with the addition of new AMIPAs that finance new modules. A transversal project is generated between different centers, which allows the exchange of resources and knowledge.
The management, repair, transport and installation of the modules is taken care of by the CCP without in any case representing an additional cost for the families.

Objectives of the CCP?
Involve as many schools, centers and Amipas to show everyone that science can be lived!
Main features and goals of the crowdfunding campaign
Now, what do we want? Bring the CCP closer to centers with fewer resources!
Especially in the most disadvantaged neighborhoods, educational centers and AMIPAS are forced to attend to the most basic needs of a large part of their students.
Faced with this imbalance, we want to bring the CCP closer to these centers, because we think that we all have the right to knowledge. Because sharing educational resources serves the common good and because education is a tool to change society and, especially, so that thousands of young people can enjoy and see science with different eyes.
How will we do it?
Very simple. We install the CCP for 2 weeks in the chosen centers. If you know of or are part of a center in a disadvantaged neighborhood or your school/friend does not have resources, contact us: victor@ccp.cat. Afterwards, we will do a study and choose the centers with the most needs, as long as the center is interested in collaborating.
With a minimum of €2,380 we can install the CCP for 2 weeks in 2 educational centers. This will allow more than 2000 students to access this extraordinary educational resource.
If we reach the optimal €7,140 we can install the CCP in a total of 6 educational centers with a reach of almost 6000 students.
With your help and support we can achieve a lot!
What do we offer?
For all donors we offer a visit to the CCP, which will be exhibited in the Pop space in Palma.
So you can be a user of the CCP, verify that it is an extraordinary educational resource and enjoy science.
In addition, throughout the exhibition we will offer events/music/conferences/magical geometry shows/surprises/ and+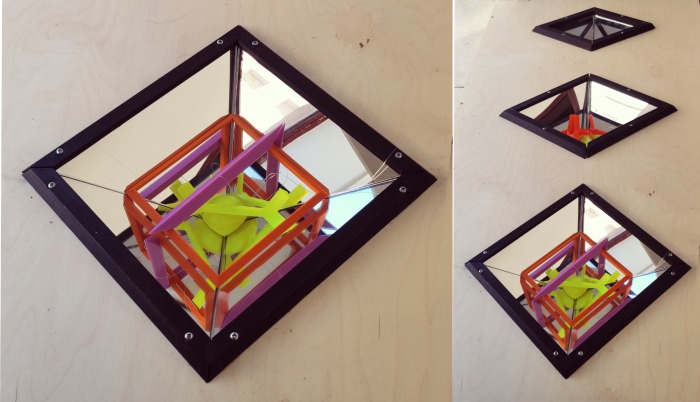 Why this is important
Why a scientific center?
Because without surprise or experiments there is no true knowledge, but an empty set of words that we repeat and that will easily fall into oblivion. We are aware that every teacher in the Balearic Islands does not have enough time and resources to come up with all the laws or scientific theories they want to explain in a fun way. For this reason, we propose a scientific center where students have fun learning, touching and testing, where knowledge is expressed in a playful and practical way and provides an incentive to continue exploring.
The CCP, the first Science Center in the Balearic Islands
In the Balearic Islands there is no Science Center dedicated to connecting science and technology with citizens or schools. In addition, according to the PISA report, Spanish students are below the European average in terms of scientific competence; and students from the Balearic Islands, even, below the national average. Especially, if they come from neighborhoods with less resources.
This campaign is aimed at:
All those people who wanted mathematics and science to be explained to them in a different way.
All those families who want their children to have good educational resources.
All those teachers who would like their centers to be equipped with better materials to accompany their lessons.
And, in general, to all the people who think that knowledge should be shared and that we should all have the right to a quality education regardless of social class.
Because with you we can go much further. Thanks!!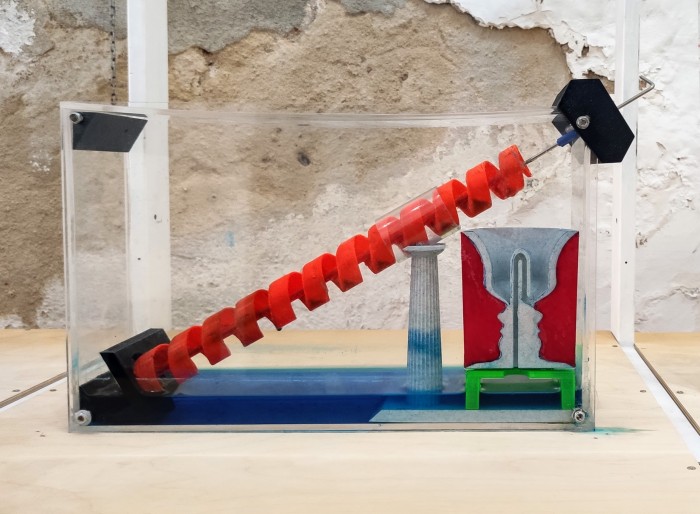 Team CCP
Víctor García is a professor and graduate in philosophy. In recent years, he has focused his work on developing materials and workshops that make mathematics child's play. Previously, he developed the Magical Geometry workshops and the "Lost Book of Beasts (https://geometriamagica.com/), a role-playing game that reviews the main contents of primary and first cycle of ESO through a fantastic adventure in which the students are protagonists.He has also collaborated with different social movements in and outside Mallorca.
Christoph Hafner has a degree in Art History from the University of Tübingen and in Fine Arts from the University of Barcelona, ​​where he obtained a Master's in Media Infography. He was a founding member of Espai 22A, ACCA Award for Best Independent Exhibition Space in Catalonia in 2001.
He has developed different creative projects based on multimedia and scientific and cultural dissemination environments, which have been awarded, among others, the Europrix Multimedia Award and the Möbius International.
From 2009 he made the decision to create and build personal, creative and sustainable projects, based on innovation and new models with local resources. These projects include Crocodox, Real Stories for Kids, Pep Lemon, the Canamunt Environmental Network and now the CCP .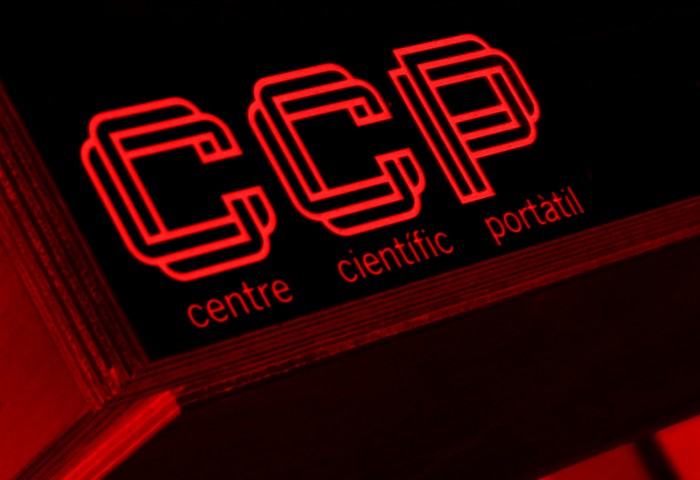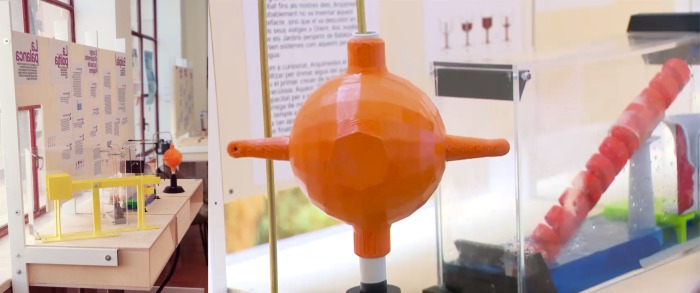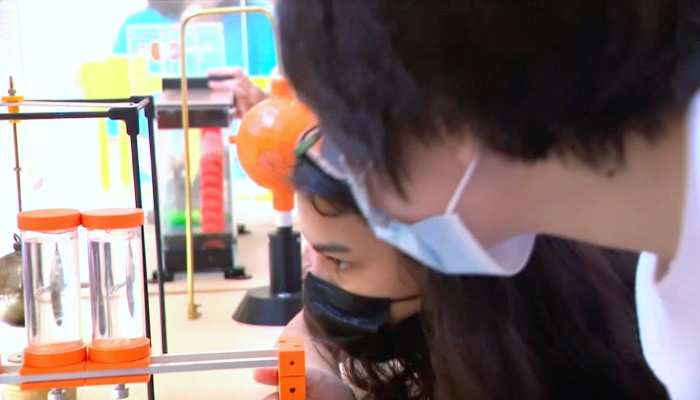 Sustainable Development Goals